As a parent, we are responsible for teaching our children important skills in life. One of these skills is to teach them at a young age how to take care of their teeth. Teaching them at a young age to brush properly and floss their teeth is important but it is also challenging. Children mostly would rush their brushing so they could continue their playtime activity or they are rushing to go to bed. Encouraging kids to brush properly at a young age is crucial. It will have a great impression on their mindset which in turn will become a habit as they grow older.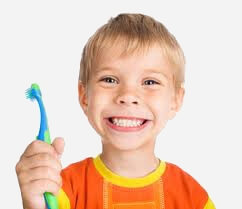 Start them early. Teach them to brush at an early age. It is best to let them start as soon as their teeth had come out.
Be their guide. Your children will emulate your actions. Let your children see and watch you how you brush your teeth from the front to the back. What they see, they will follow. Brush your own teeth...
[ Continued ]